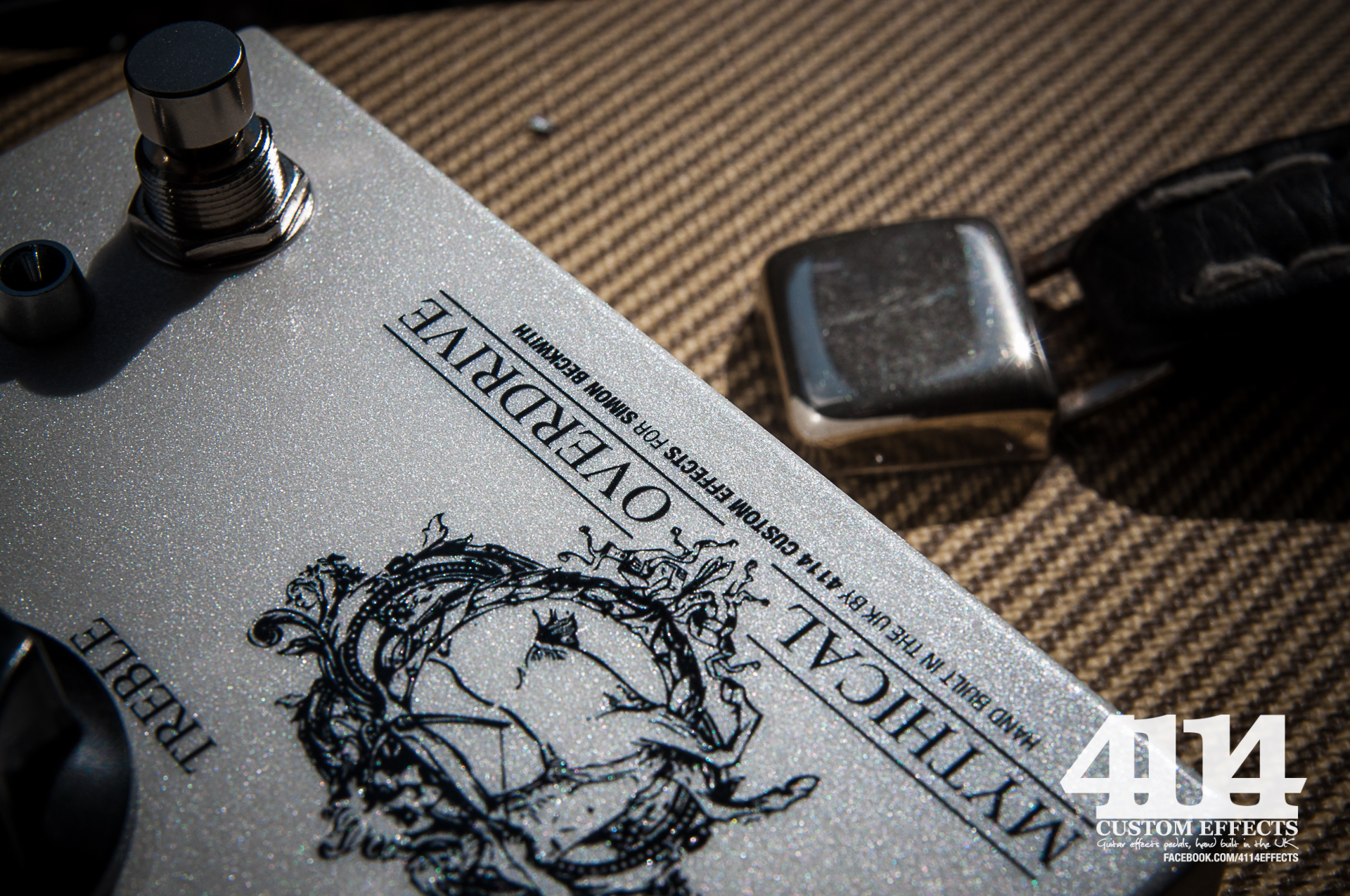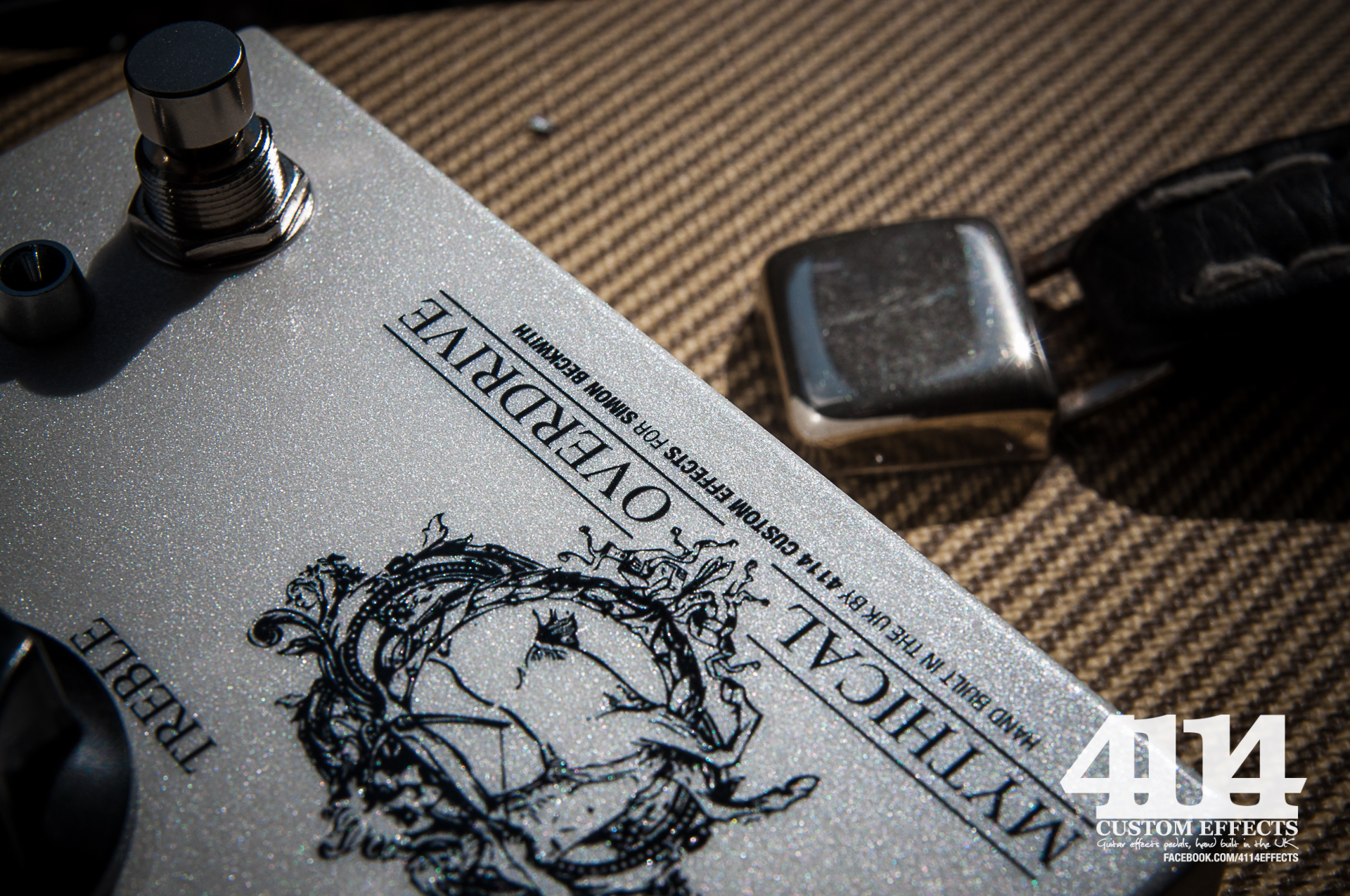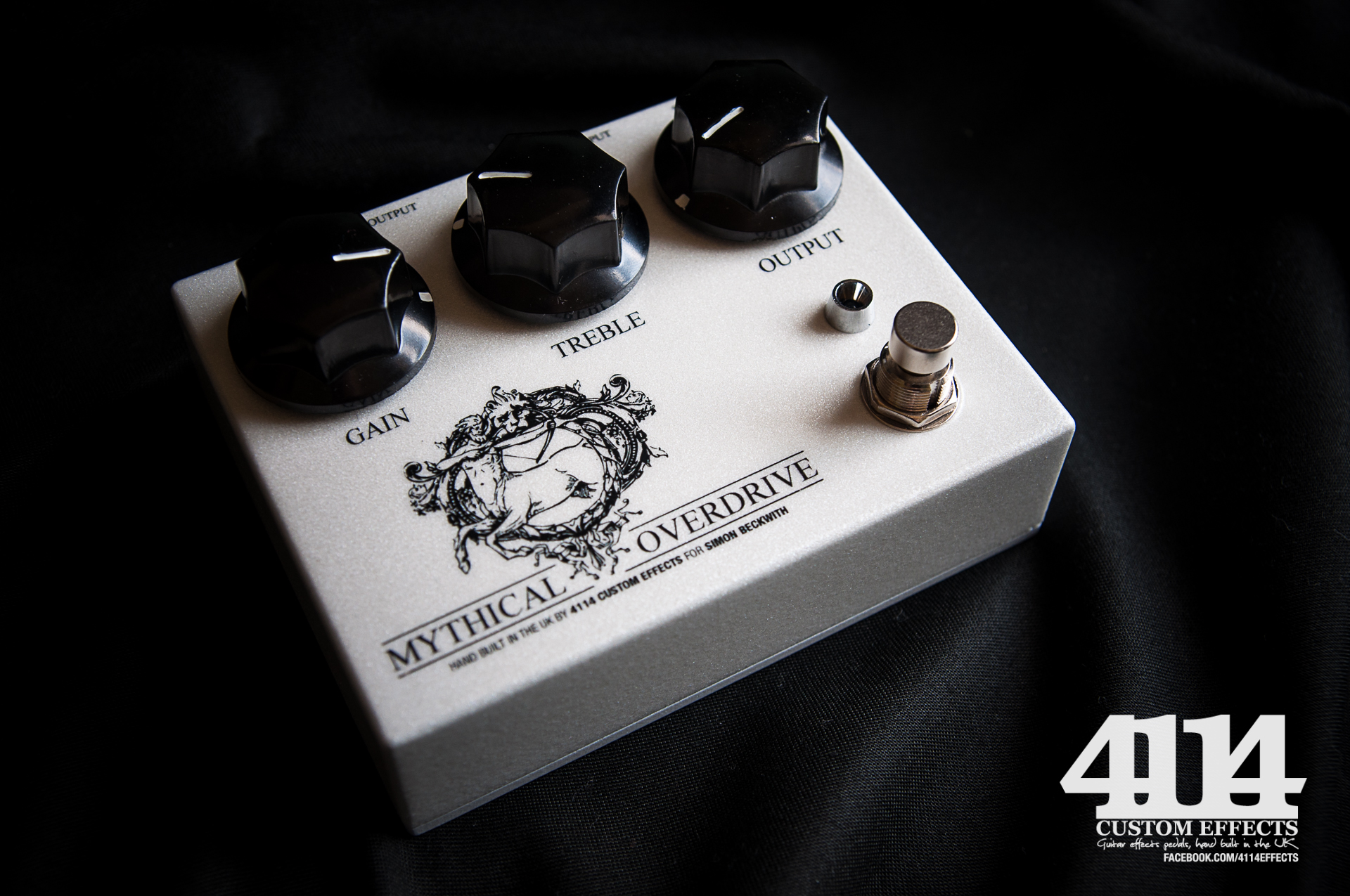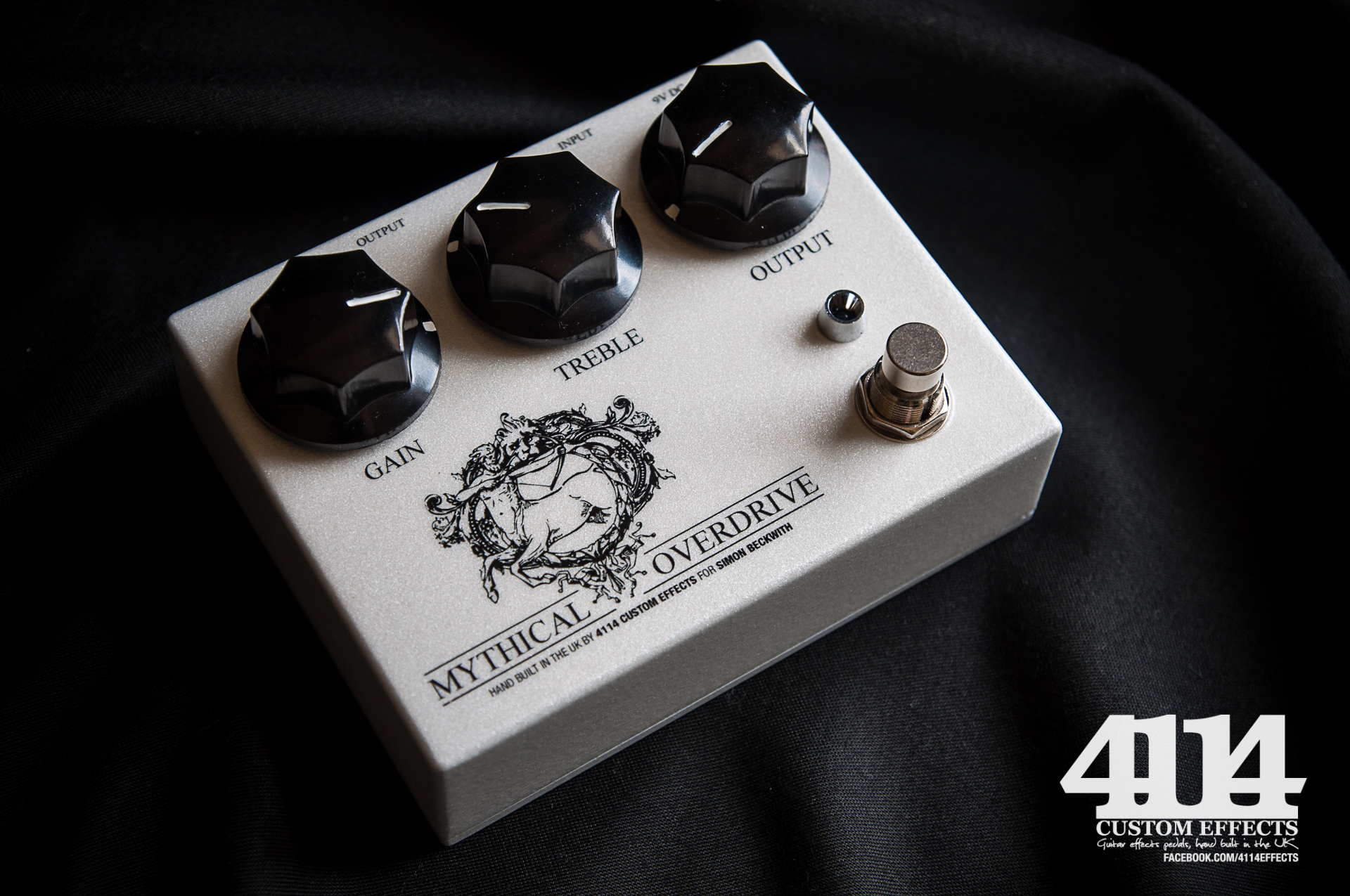 Mythical Overdrive – a Klon Centaur clone. Great low to medium gain overdrive, sounds even better when pushing an already driven valve amp. As close to the original as humanly possible with available parts, features charge pump to run the pedal at 18v using a 9v supply, and an outstanding buffered bypass. It's a lovely looker too!
This pedal was finished in a custom white pearl effect – really catches the light and looks great, the photos probably don't do it justice! Here's what the customer had to say about the pedal:
" Seriously, this pedal is absolutely incredible to look at, and the sound….well, I'm blown away.
Best £100 I've spent on gear. Bought a suhr shiba drive reloaded for £100, think that'll be going back on eBay now I've got the mythical overdrive. So happy the result, and Dan couldn't have been more accommodating with my request for a pearlescent finish. I hope more people choose this colour option as it ideally is something special that cameras seriously won't pick up. Looks 11/10, sound 11/10! Buzzing! "
Simon has also very kindly uploaded a demo video of the pedal, using  the Mythical OD with a USA deluxe tele and EVH 5150iii amp.