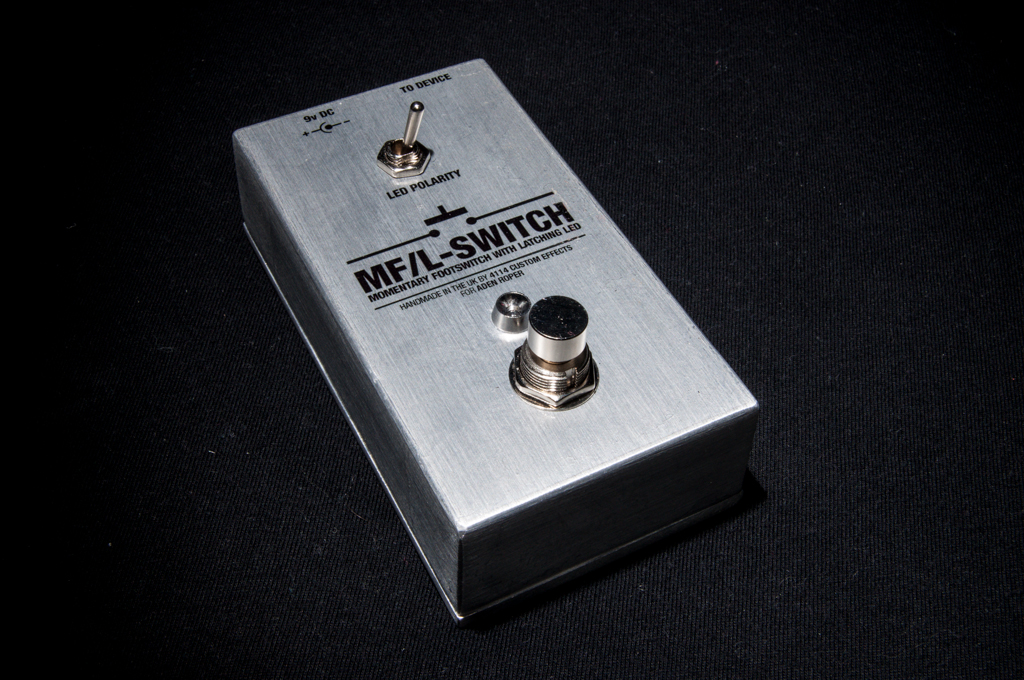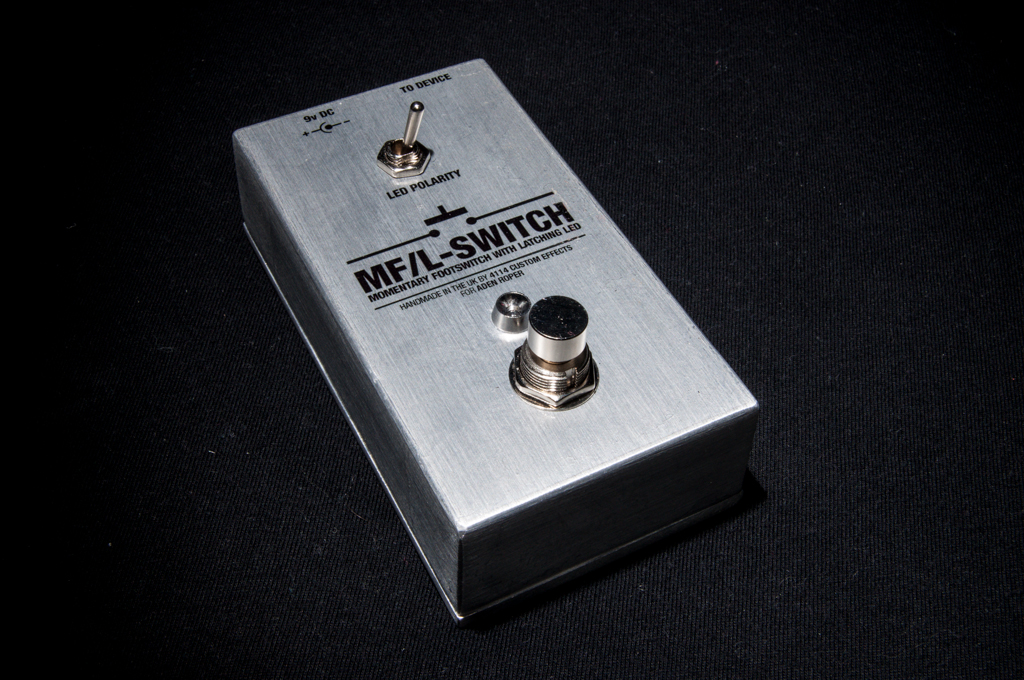 Here's an interesting one for you: Custom built switching unit, made to client specific requirements – the footswitch is momentary, but the bright blue led is latching and stays lit. Includes a LED polarity switch so you can keep it synchronised with whatever you're switching. Ideal for mixing desks that only accept a momentary input for the reverb, so you can easily see whether it's switched on or not on stage.
I built this one for Adam Roper who was pretty impressed, saying  "Absolutely brilliant quality. It works like a charm. Thanks Daniel."
Seen a similar item at around £90 on eBay – mine will come in cheaper than that 😉 Contact me if you'd like to order one!