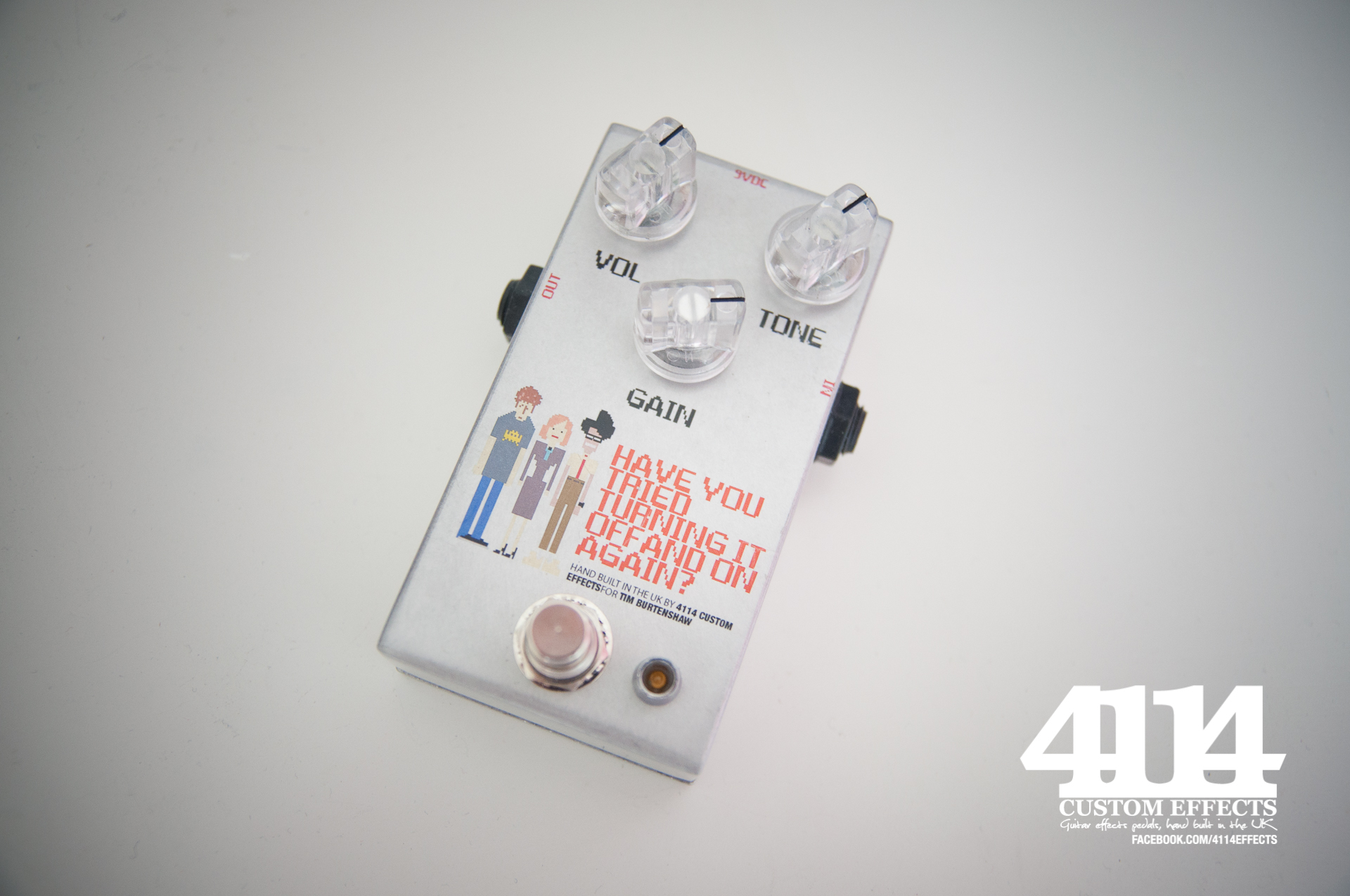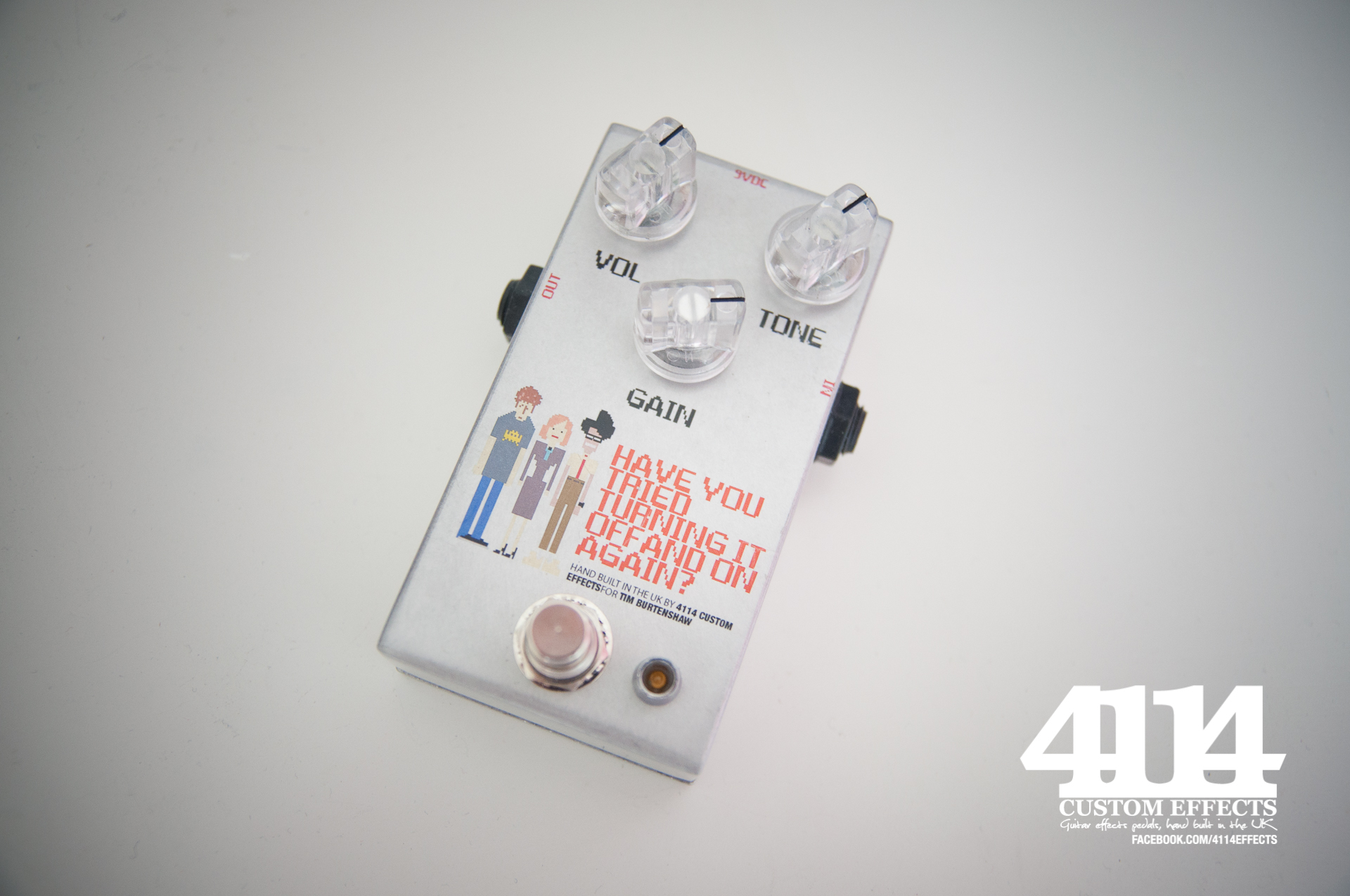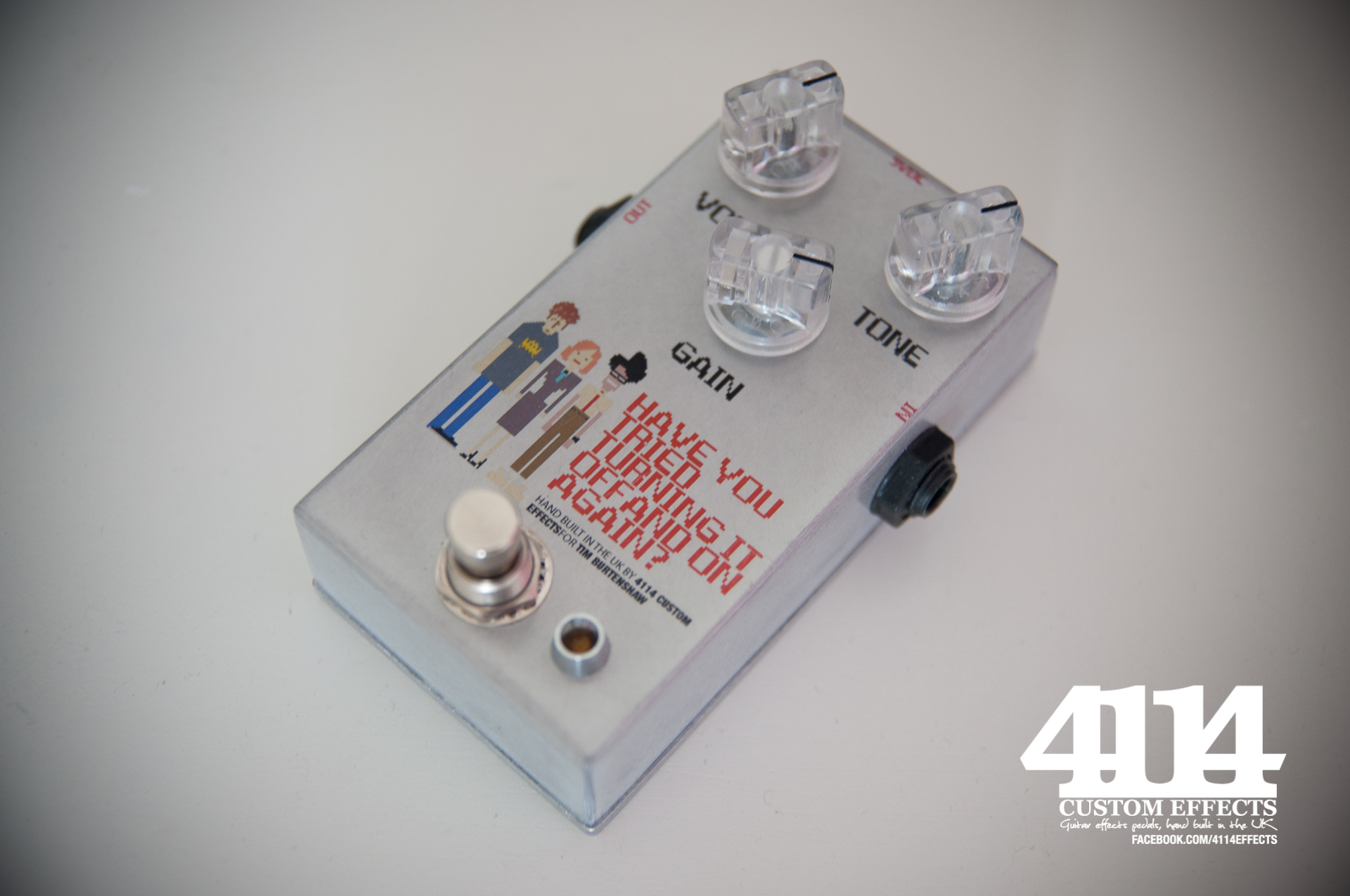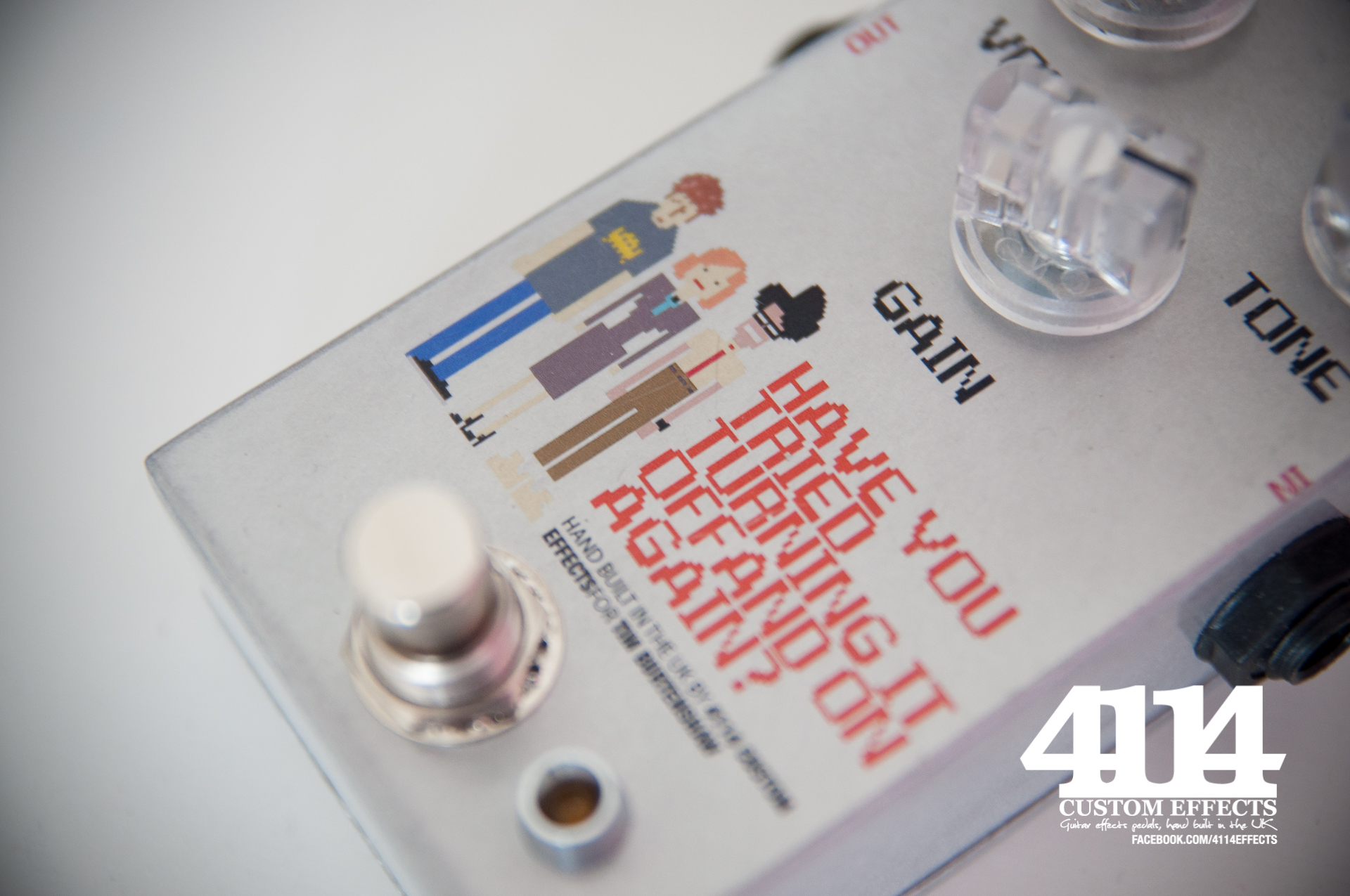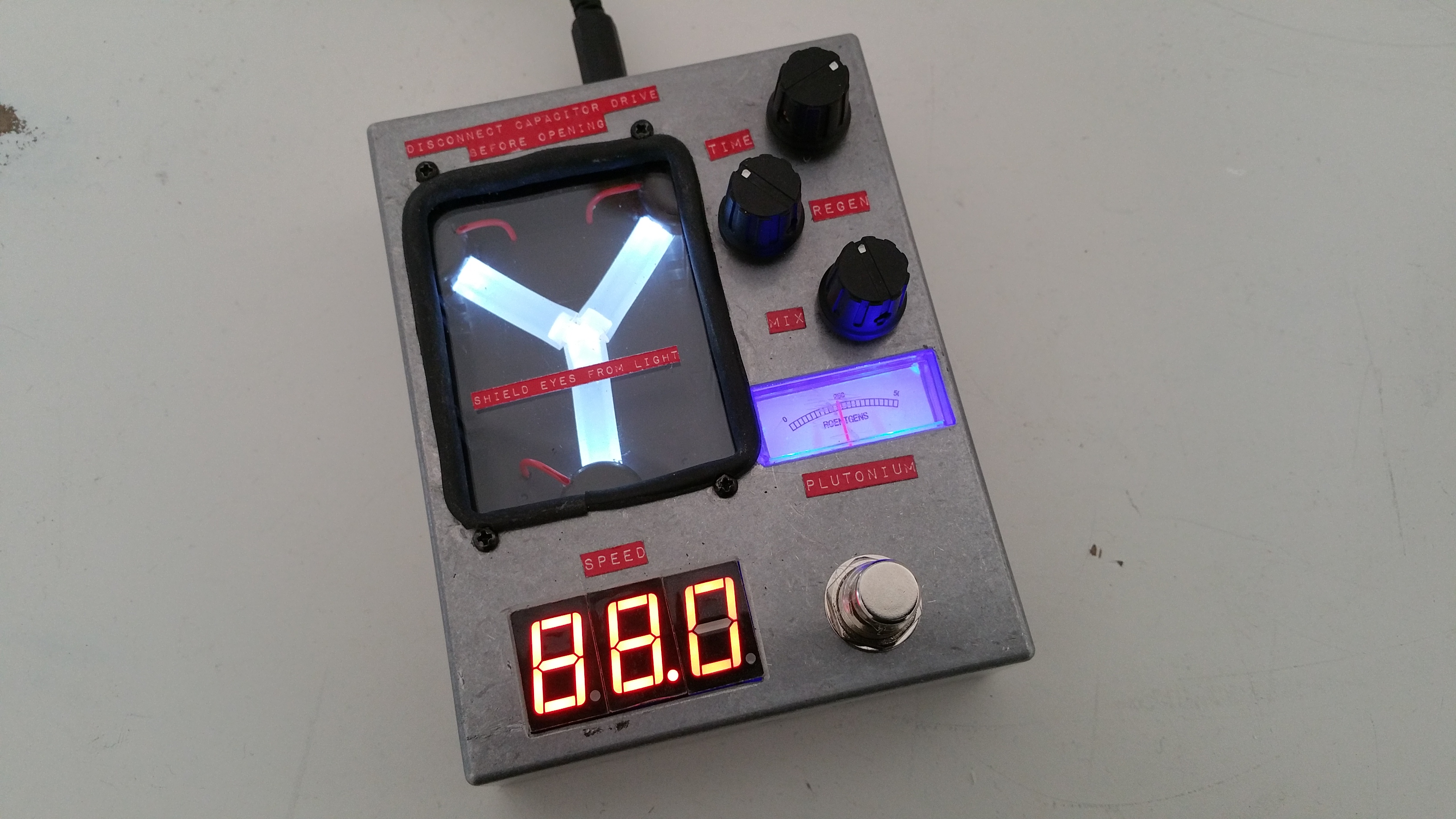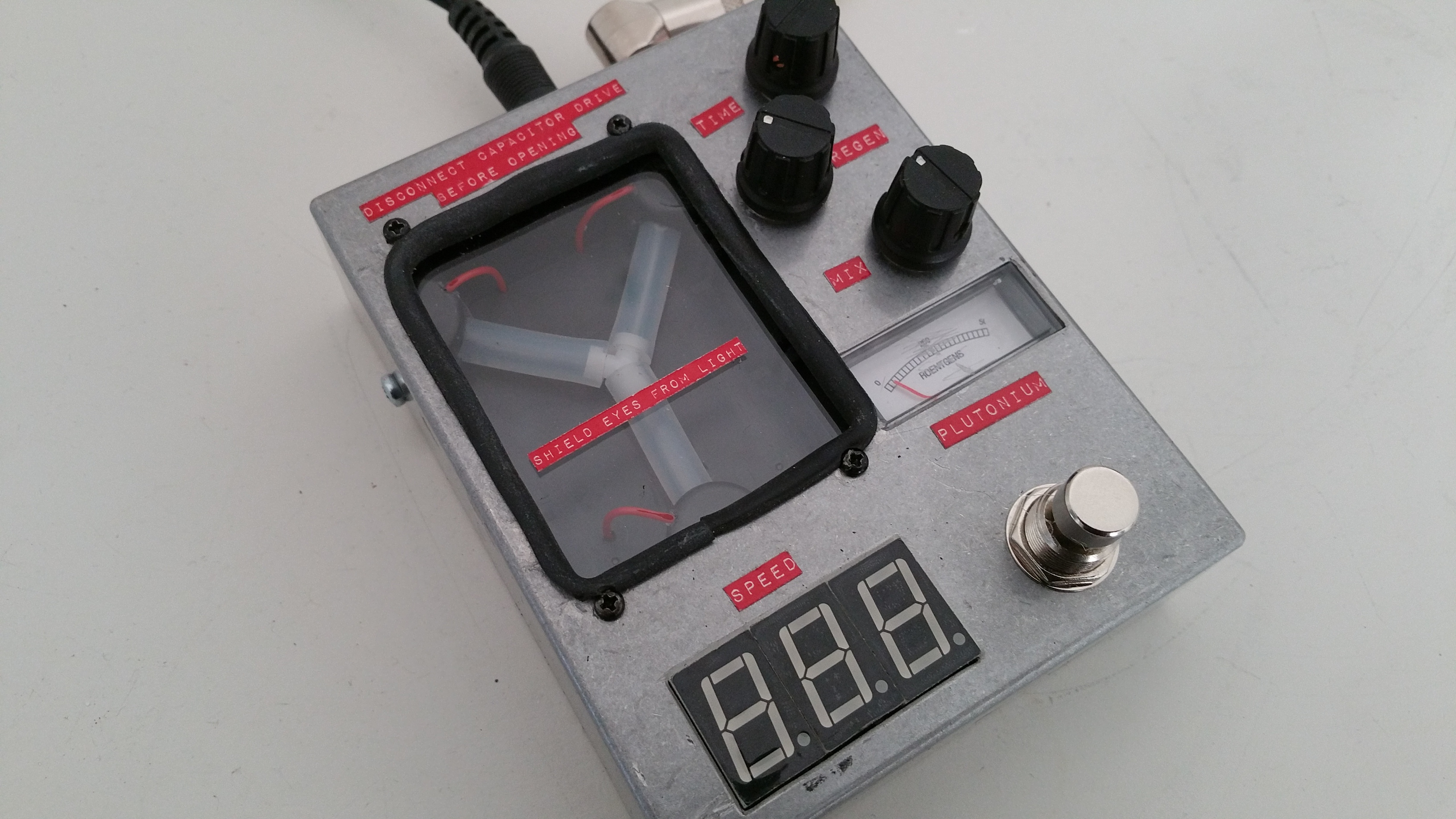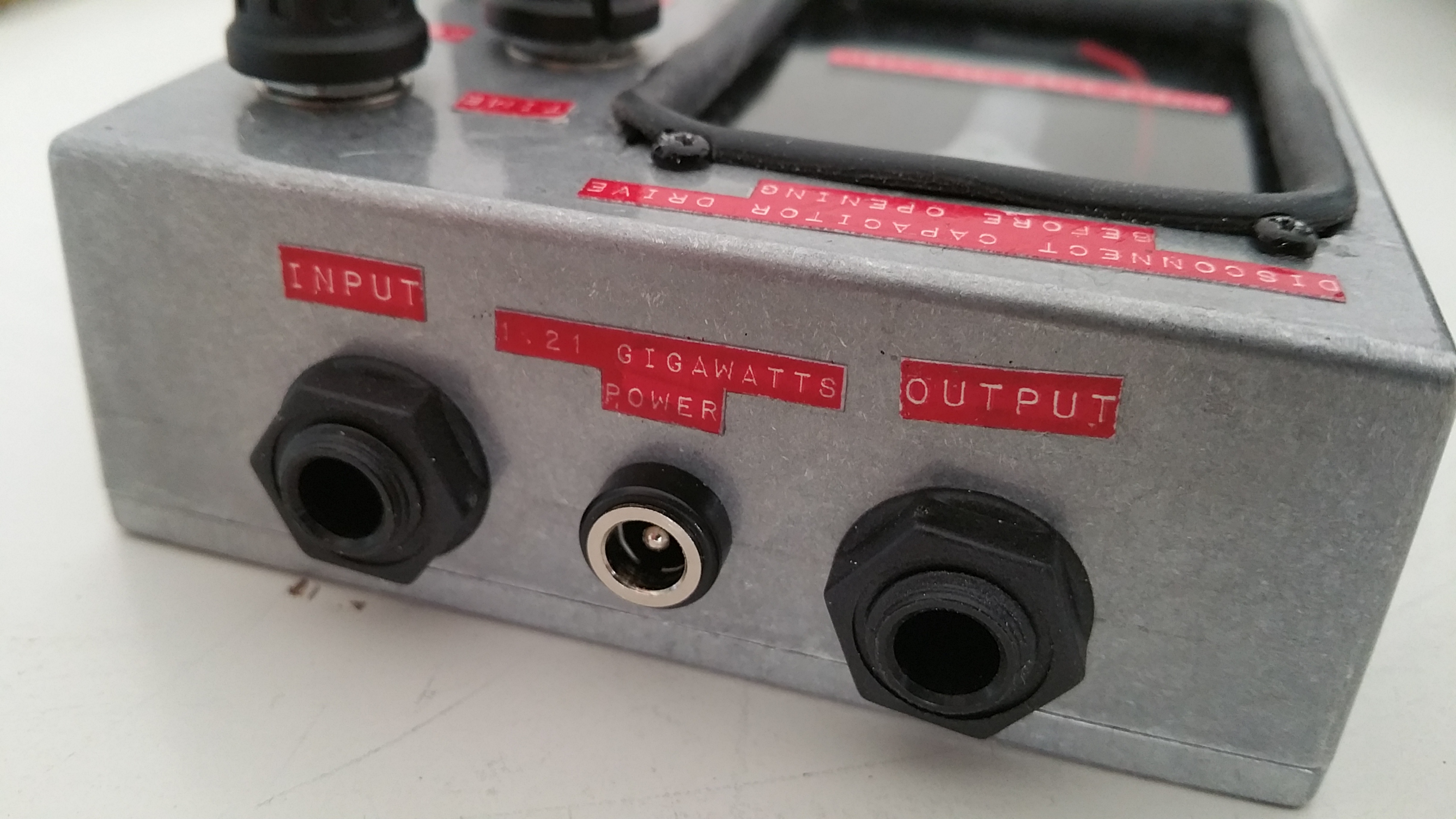 One for all the geeks out there (including me). It's the IT Crowd Tubescreamer. It's built to TS808 specifications, for extra tone goodness and to give your amp a real kick up the backside. Includes a NOS 80s JRC4558 silver faced chip for vintage authenticity.
The enclosure features pixel portraits of Roy, Moss and Jen, along with Roy's favourite technical support line. Hopefully the customer will be well pleased, and will be turning it off and on again at all his gigs for years to come!
Visit http://www.facebook.com/4114effects for more great builds, or to get yourself a great pedal like this.